HydroApp can help prevent wind or water erosion in agriculture, land development, coastal areas, river banks and construction.
Our effective erosion control measures means we take care of surface runoff  with techniques in preventing water pollution, soil loss, wildlife habitat loss and human property loss.
HydroApp has extensive industry experience in erosion control techniques including, Hydraulic Erosion Control, Hydro Mulching, Reinforced Hydroseeding Solutions, Soil Run Off Systems, and Dust Control.
We will be happy to discuss your individual site-specific requirements in further detail and answer any questions you may have.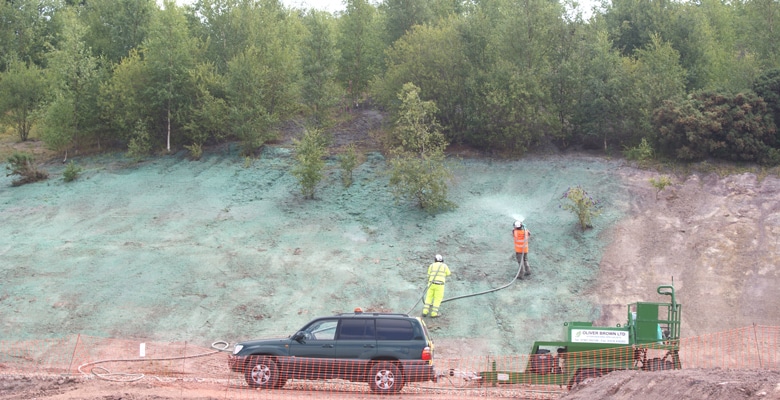 Contact Us
At HydroApp we are experienced in Erosion Control and can give you a quick and easy quote or submit a tender if required. We have an in-house agronomist and seed specialist to ensure that we receive the best germination rates, ensuring long term success.
Please call 0800 470 1508 email [email protected]  or go to the contact form here.
Contact Us