Hydroseeding Golf Courses
We help course managers and greenkeepers to unlock the benefits of hydroseeding.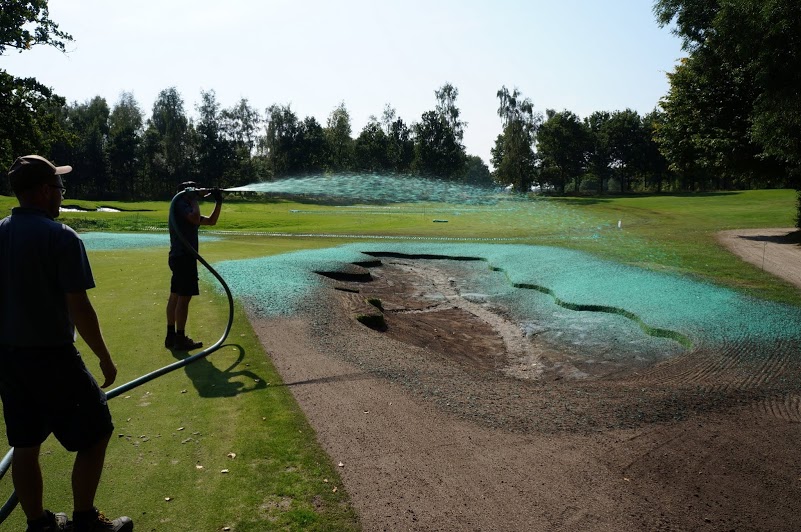 From tee to green and everywhere between
Hydro App Systems provide a complete start-up and training package to golf courses across the UK. Our training programs are specifically designed for greenkeepers – allowing greens teams to unlock the benefits of hydroseeding in all areas of the course.
Our programs focus on the use of Profiles Product's Golf range. Widely regarded as the best in the world the Profile Golf range is trusted by course architects, builders and superintendents for a wide array of construction, renovation and maintenance needs. Installed correctly, these revolutionary products will prove invaluable in delivering the very highest standards in course presentation.
The advantages of hydroseeding include:
Faster germination when compared to conventional seeding
Vastly improved seed protection in difficult conditions
Superior seed to soil contact for better establishment and washout protection
Protects against wind and water erosion in exposed areas
Even seed distribution of size and type – perfect for wildflower or species rich areas
Soil stabilisation on bunkers, pond edges, banks and along watercourses
Provides unrivaled erosion control
Optimal durability for bunkers and greens when used in combination with Futerra TRM
More cost effective than turf
100% organic and biodegradable
Ideal for steep banks or inaccessible areas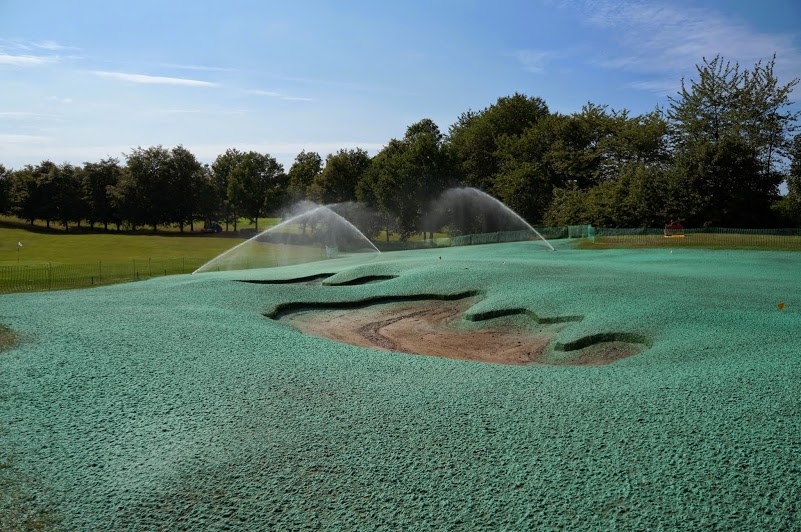 Contact Us
At HydroApp we are experienced in highway hydroseeding and can give you a quick and easy quote or submit a tender if required. We have an in-house agronomist and seed specialist to ensure that we receive the best germination rates, ensuring long term success.
Please call 0800 470 1508 email [email protected]  or go to the contact form here.